Menard is involved in the Porto-Novo bypass road construction project in Benin.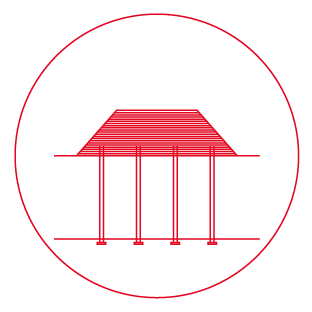 Presentation
The Beninese government recently undertook road infrastructure work in Porto-Novo, including the extension of the Agata-Kpodo bypass road, the construction of 6 km of pavements and sanitation work in the Danto district.
The aim of these works is to optimise the bypass road by facilitating mobility and the link between these neighborhoods. They will provide durability, modernity and attractiveness to the section.
Geotechnical Context
The bypass road is located in a 400 m-long swampy area where vertical geotechnical surveys revealed the presence of a thick layer of soft clay layer up to 30m deep measured from the working platform. Save
Solution
During this 7-month project, Menard acted as Technical Assistance by providing an APE mast to install Prefabricated Vertical Drains (PVDs) up to 30 m deep.
This solution accelerated the consolidation of the clay layer and consequently addressed any unacceptable differential and absolute settlement issues that might have arisen during the life of the road and structures.
Due to the strength of some of the platforms, the site teams have carried out pre-drilling to ensure the smooth laying of the drains.