Bi-modulus columns is a ground improvement technique that reinforces the soil by a combination of CMC and stone columns.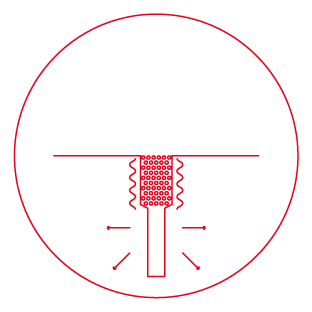 Presentation and key elements
What are bi-modulus columns and why do we use them?
The bi-modulus column technique, developed in the early 2000s, are vertical soil reinforcement elements composed of rigid inclusions which are topped by a compacted granular material. In 2009, Menard drew up a specification and had it approved by an independent technical third party. To date, Menard has successfully carried out numerous projects using the method. The bi-modulus columns results in an increased bearing capacity, a reduction of total and differential settlements as well as improved stress distribution form the structure to the inclusions which leads to an optimization of the thickness of the load transfer platform between the structure and the inclusions.
Basic principle of bi-modulus columns
Bi-modulus columns combine the advantages of regular stone columns (ease of excavation of the footings…) without the limitations in very soft soils where a stone column solution would not be recommended due to the lack of lateral confinement and the risk of bulging.
Bi-modulus columns are particularly effective in cases of deep cut-off, to avoid unwanted moments in slabs on backfill or in a seismic zone. The features of this solution have led to an exponential growth in the use of the technique since it was developed.
Execution of bi-modulus columns
Rigid inclusions CMCs are first installed with concrete, stopping at least 1 meter above the bi-modulus interface level in order to ensure continuity.
Following an initial curing period, there is a window of several hours during which the granular top is installed.
It is formed by a stone column interpenetrated into the Controlled Modulus Columns head with a height of at least 50 cm over the top of the Controlled Modulus Columns.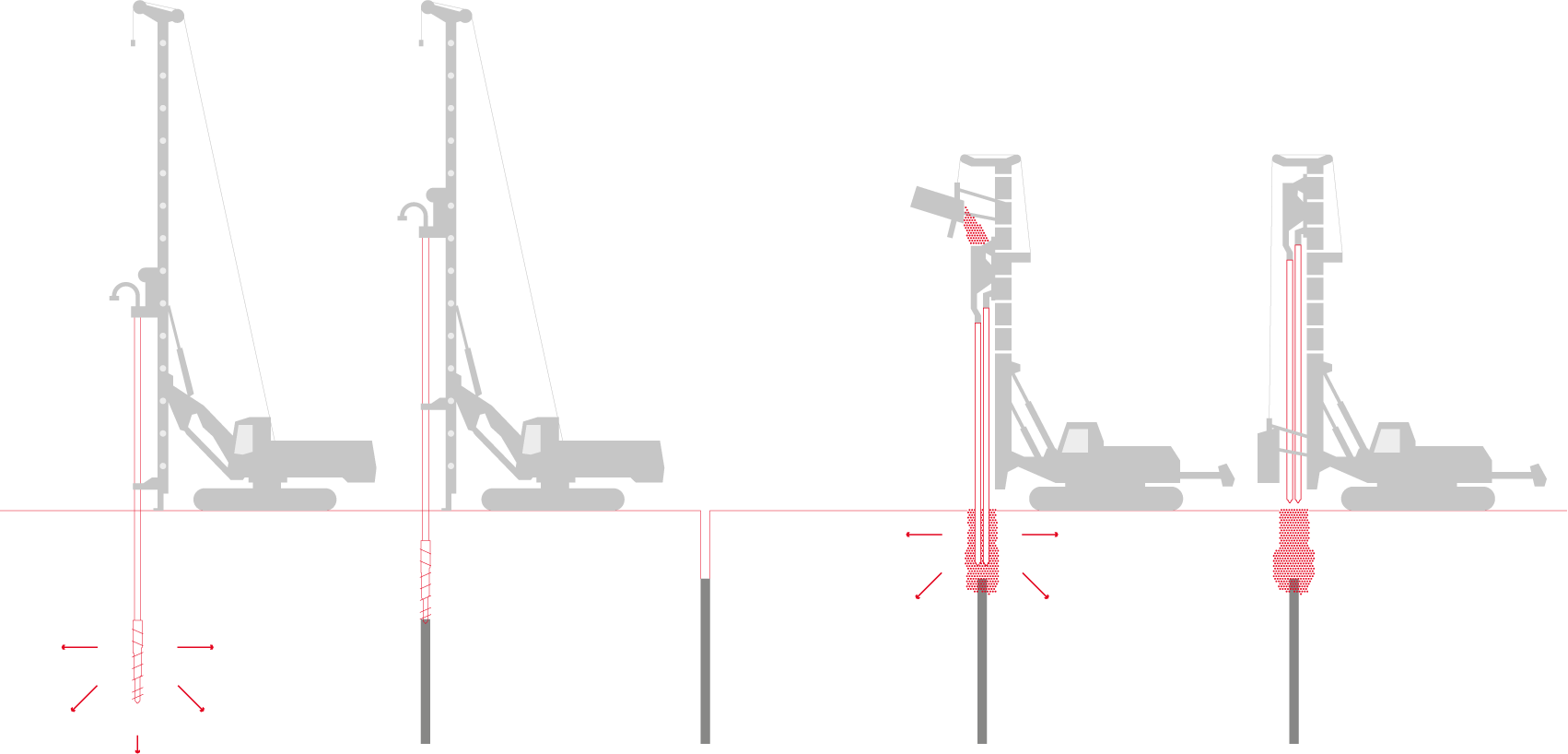 We can ensure continuity of the bi-modulus column at the interface. We carry out two main types of tests during the project, loading and stripping. That way we ensure the quality and quantity of the interface through visual inspection.